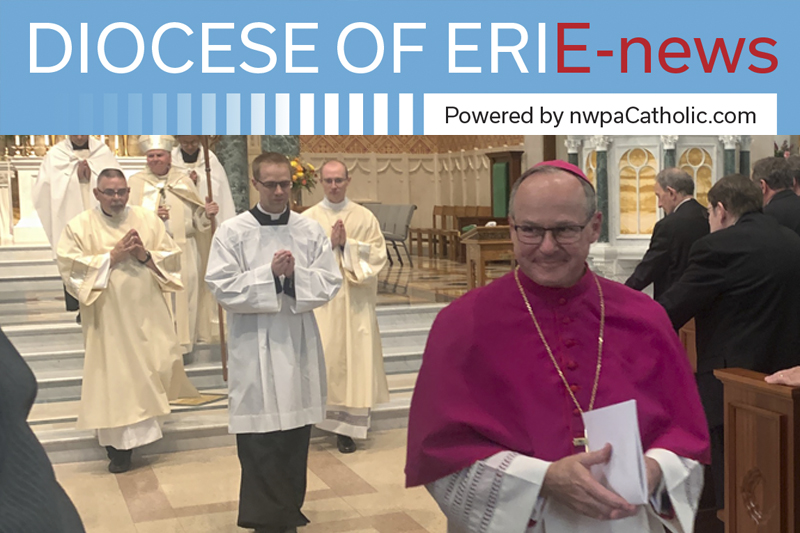 Receive the FREE electronic newsletter and enjoy Catholic news on the local, national and international level.

SUBSCRIBE TODAY!
Dear Brothers and Sisters,
Browse this website with a sense of pride. St. Andrew Church history goes back 150 years to the efforts and sacrifices of many wonderful people who founded the parish in 1871.

We have grown from the original wooden church building on the corner of West Sixth and Raspberry streets to the complex which exists today of two school buildings, a beautiful stone church and a large rectory. All of this has come about through the dedication and stewardship of our parish ancestors. We are most grateful for the work of faith which is manifest in our parish plant.

Inside this website you will see a description of many of the ministries and programs which are offered by the parish. We hope you will read this information and become part of the ministries which ask for your time and talent.

Understanding one another and our various parish needs is a real challenge. The economy, unemployment, family structure and so many awful, evil distractions of our modern world can become obstacles to knowing one another, our parish and your faith. We hope your commitment to Our Lord Jesus Christ will find this information valuable in giving of your time, talent and treasure for the continued growth of St. Andrew Church and the glory and praise of God.
Mass Times
Daily:
Friday at 8:00 a.m. in the Annunciation Chapel. On First Friday of the month Mass is followed by 24 hours of Eucharistic Adoration.
Confessions:
Sunday after 11 a.m. Mass or by appointment